Balade Audioguidée
Troyes La Champagne Tourisme 16 rue Aristide Briand
Troyes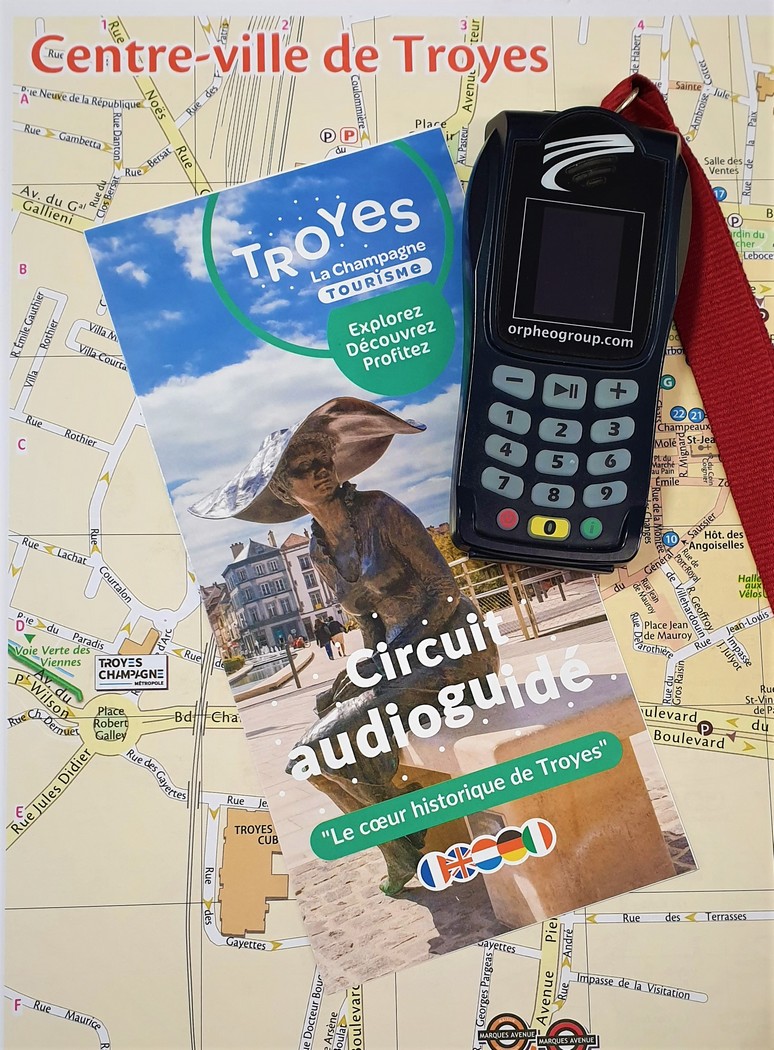 (2)
Ville merveilleuse et accueillante

6 Mai 2016

31 Octobre 2015
Event : Until October 31

Event : From November 2 to April 30
The historical heart of Troyes
Let yourself be guided and discover the historical heart of the city of Les Tricasses in complete freedom with an unforgettable audioguided tour!
Many sites and themes are commented on sound and music that will take you from courtyards to alleys, from churches to museums, from squares to residences, through 21 centuries of history.
Thanks to an easy-to-use device, an unusual circuit with 35 comment points is available in French, English, German, Dutch and Italian.
Another specific circuit "Dessine moi un bouchon" is offered to French-speaking customers in French Sign Language (LSF).


Is today your birthday or your birthday?
Troyes Champagne Tourisme is pleased to offer you an audioguided tour! To benefit from it, we thank you for presenting an identity document.
Booking at Troyes Champagne Tourisme

Open on Sundays and public holidays from April to the end of October
Closed on Sundays and public holidays from November to March

See "Documentation".